Dealership Service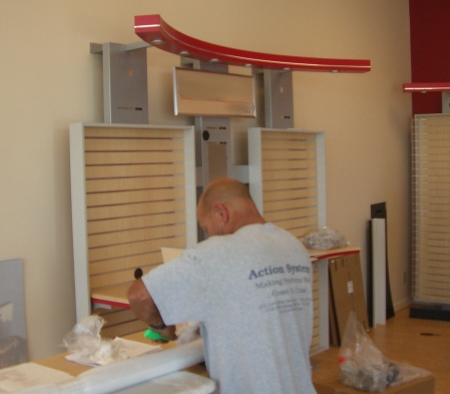 Action Systems started out providing skilled installers to local furniture dealers to supplement their own installation departments. We can install both locally in the Louisville market and travel nationally. We have experience installing all major brands and lines of office furniture.
We offer wholesale labor rates for unmanaged labor, or can bid and run projects working with your sales and project management staff while providing experienced lead installers.
We can provide on site project management and design as needed, from initial site visits to final walk though with the end user.
Our receiving department can receive your trucks, check for damage and for product shortages, store product while shipments from different manufacturers arrive, and send it all out in order to insure the best flow on the job site.
Most importantly we will respect your relationship with your customer, and will make sure any add-ons, changes, or additional product orders go directly to your company. We will not sell any additional product or services directly to your customer.